to a site that is uniquely designed for Spirit-filled Christians who hunger for all that God has for them.  The exciting teachings found here are specifically designed to take you to new and higher levels of daily walking in the Holy Spirit and continually hearing His voice.
A Special Message from Benny Thomas
———————————————————————————————————————–
Special Outreach Offering to Spanish
                   speaking people…    
  Explorando E Interpretando Suenos

_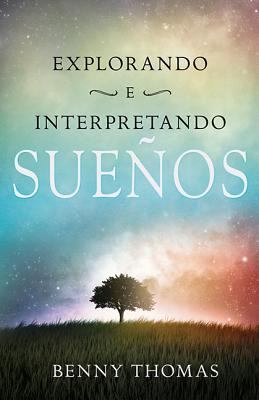 (Exploring and Interpreting Dreams – Spanish Version)
Sponsors for cost of new book…
Original amount needed….4,033
Paid to date……………………1,541
Remaining Amount due…………….2,492
Will you be a $100 partner?  Please email us today at admin@bennythomas.org
and notify us… in order to receive your special gift…the 4 audio CD Album featuring
the recordings of the prophetic conference entitled  Dynamic Duo:  The Word of Faith
and The Prophetic.    Please help with this urgent need and be double blessed!
——————————————————————————————————————————————————————————————————————————————————————————————————————-
EXCITING, CUTTING-EDGE materials designed to take you to higher levels in your spiritual walk.  Big faith, the prophetic, hearing the voice of God, and many other in-depth and intriguing contemporary subjects for today's Spirit-filled Christian.
To request this month's special offer, please send a gift of $100 or more to Benny Thomas Ministries.
Books about Dreams
People are always asking where to find good books about dreams! Exploring the World of Dreams is now available directly from Benny Thomas Ministries by clicking on the book cover.
Everything Will Be Just Fine, featuring all new songs written by Benny.  Your spirit will be lifted every time you listen!  A combination of Texas Swing, Mariachi, and Country Gospel with a fresh sound.  Get yours today!!
» Click here to listen to a sample
God's Best
Benny Thomas